The driving force of any business is its people. As organizations around the world embrace hybrid work, they realize the importance of investing in technologies that allow their employees to feel engaged, achieve work/life balance and give their best, wherever they are. 
Recent research shows that employee engagement is important to the bottom line, especially amid economic uncertainty and the fact that leaders are under pressure to increase productivity in flexible workplaces, doing more with less.  At the same time, next-generation AI is changing the game for organizations and how they can obtain competitive advantage. 
What emerged from this study, which analyzed surveys with more than three million employees in more than 200 companies across all industries (during 2022), was that companies with highly engaged workforces had better financial results and that employee engagement is key to the performance equation. 
Basically, to change results we need more than only productivity.  Think of engagement and productivity as a mutual effort, with one multiplying the other –you're more productive when you're engaged in your work, and when you are engaged in your work, you are more productive. 
In a more distributed and flexible work environment, managers and leaders lack the skills and tools to communicate, mobilize, and engage employees effectively, and these skills and tools are more critical than ever.  In less committed organizations, approximately one in four employees is unsure about where to focus.  On the other hand, employees in highly committed organizations are 46% more likely to see their organizations as "strong communicators", 37% more likely to demonstrate trust in their leadership and 16% more likely to understand what to focus on, compared to less committed organizations.  
To build and maintain commitment, leaders need agile and consistent systems to collect employee feedback, respond, and promote diversity and change. An important differentiator between organizations with high and low levels of engagement is that in the former employees feel that different perspectives are valued. 
Traditional feedback systems alone are no longer enough to understand employee pulse and improve organizational processes over time. It is key to combine employee feedback with behavioral data from productivity and collaboration – a continuous cycle in which valuable data is gathered, analyzed and converted into actions that are then communicated to employees and deployed throughout the organization. 
As next-generation AI begins to change the talent landscape and redesign workforce skills, the winners in the financial and labor markets will be the organizations that take critical steps now.  
Ways to meet the demands of hybrid work 
In 2018, Cirion embarked on an exciting journey with Microsoft Teams, bringing together a collaboration solution and teamwork.  Video conferencing was still not the norm in the workplace, but it was clear from the outset that combining synchronous and asynchronous collaboration in a single product presented a unique opportunity to reinvent the way we work, learn and connect with others. 
Today, several of Cirion Technologies' customers throughout Latin America rely on Microsoft Teams and on our work, which facilitated the migration of their traditional communication and collaboration systems to one that is cloud-based and integrated with the entire Modern Workspace ecosystem. Furthermore, with the shift from remote to hybrid work, active Meeting Room devices have been the protagonists of most projects over the last two years. 
Far from having completed this transformation, the new challenge lies in keeping pace with this migration, reinventing the office experience, making every meeting count and obtaining agile and intuitive collaboration.  
Direct, secure and easy-to-use collaboration across organizational boundaries allows everyone to work as an extended team in their own work environment.  And voice is part of this.  
At Cirion Technologies, we provide everyone with an individual phone number for their work environment, regardless of the network or device they are using.  Holding uninterrupted calls between networks and devices is also possible, such as having a Teams call on your cell phone while transferring to your office's Wi-Fi, for example. This way, we simplify collaboratin with people inside and outside the organization, from a shared workspace. 
Our mission is to help IT and Human Talent teams embrace a culture of adopting the tools we offer to achieve successful and productive results for both employees and the company.  The findings from our work in the field are used to improve this relationship and create new training methods that enable fast and easy adoption. This is a hallmark of our work which is highly valued by companies and has always set us apart. Particularly with regard to management services and the tools we develop for government and management with our partners. 
Although a lot has changed in workplaces, there's one thing that remains constant: people. With voice and unified communications technologies like Microsoft Teams, integrated and complemented by Cirion Technologies' infrastructure, we can make hybrid work truly prosper, connecting workplaces and bringing people together.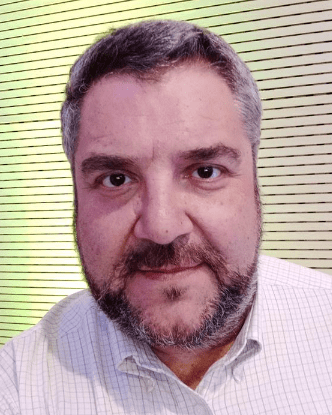 Author:
Fernando Riedel
Voice and Collaboration Product Specialist
Cirion Technologies
Disponible en Español (Spanish) Português (Portuguese (Brazil))