This October 4th we celebrate International Customer Experience Day, CX Day 2022.  This date is important because it invites us to remember – and accept – that customer experience must become a fundamental pillar in the culture of our organizations. 
However, how can this be achieved?  How can we move from a simple statement to a real practice that impacts the entire organization?
It is key to understand that all employees in the organization, regardless of the hierarchy of their responsibilities, must be able to place customer satisfaction at the core of their work.  
In principle, this implies mindful, registered, and measurable processes that, through consistency, one must aspire to transform into practices that are an inherent – natural and almost instinctive – part of the organizational culture.  This is the point where one truly begins to live, breathe, and feel customer experience at every stage and period of the organization.
However, when we position customer experience at the core of our organizational culture, we are both contributing to add value to our business and, particularly, to the success of our operations. 
At Cirion, 80% of our 2021 revenue stems from customers who have been with us for more than 5 years, while 74% of our customers acquired two or more of our solutions that same year.
The numbers are indisputable: a satisfied customer should be an organization's main aspiration.
When we focus on the organization's energy, especially that of its employees, – the ones that ultimately build culture – the customer can benefit from an enriched experience, with increased added value over time.
Finally, although this CX Day represents a milestone where we can reflect on our performance in terms of customer experience, as an organization we should strive to make every touchpoint, every day, every moment, an opportunity to test ourselves, assess ourselves and give our best.   
We have at stake our companies' purpose, focused on strengthening customer loyalty and fidelity.  However, these two concepts aren't equal.
A faithful customer is one who's interested in the company's products or services; the company is able to ensure that they continue requesting our range of products and/or services thanks to loyalty programs that grant them offers and/or services.
On the other hand, loyal customers are those who internalize not only the company's products or services, but also the values we claim.  In this instance, they are customers who would have an equally consistent relationship with the company, even without specific loyalty programs or advantages. In other words, they are customers who have established a long-term relationship with the organization because of an identification with its values, asserted as actual standards.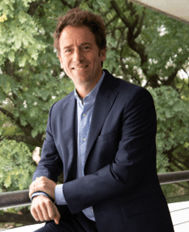 Author: 
Emilio Madero
EVP, Marketing
Cirion Technologies
Disponible en Español (Spanish) Português (Portuguese (Brazil))