CCaaS, gives you access to the flexibility required to meet market ever-changing demands and making sure that your Contact Center is a springboard to success. 
Customer experience is key to any company's success.   One of the primary means for an effective management of this issue is through Contact Center as a Service (CCaaS), a flexible and scalable approach to customer care. 
Throughout this text we will explore some valuable tips to allow managers /businesses enhance their customer experience using CCaaS: 
Choose the appropriate platform
Choosing the right platform is one of the most important decisions to set up an effective Contact Center. Don't make this decision based solely on cost; consider how the app can drive your business growth and effectiveness. Make sure it will be flexible enough to adjust to your business specific needs. 
Integrate Artificial Intelligence (AI)
AI is revolutionizing the way Contact Centers operate. Integrating chatbots and virtual assistants can significantly boost efficiency by automating simple tasks and enabling human agents focus on more complex and meaningful customer interactions. 
Flexibility and scalability
Flexibility and scalability are some of the main advantages of CCaaS.  This allows your company to adjust Contact Center capacity based on demand, avoiding unnecessary costs with idle infrastructure. 
Omnichannel customer care
Today's customers expect the flexibility to choose how they want to communicate with a business.  Make sure your Contact Center platform offers support for a multiplicity of channels, such as telephony, email, chat, WhatsApp and social networks. 
Ongoing care
Offering a seamless omnichannel experience is of the essence. If a customer starts a conversation on one channel and later switches to another, transition should be smooth, without having to repeat information. 
Get to know your customers
Personalization is the key to an exceptional customer experience. This is why understanding your audience profile and needs is essential.  Use data and analytics to offer relevant solutions and responses for each situation. 
Training and learning
Your representatives play a key role in customer experience. Invest in training to ensure they are well prepared to manage different types of queries and interactions. 
Understand the campaigns
When implementing marketing and sales campaigns, make sure your Contact Center team is aligned with the campaign goals and messages. Thus you will ensure a consistent and effective approach. 
Continuous assessment
Assess your Contact Center performance on a regular basis to identify areas for improvement. Analyze metrics such as wait time, resolution rate, and customer satisfaction to make necessary adjustments. 
Strategic alliances
Consider development of strategic alliances with vendors that offer complementary services, such as connectivity, internet and telephony. This might simplify management and improve contact center operations efficiency. 
An effective Contact Center is key to enhance customer experience. By choosing the right solution, investing in team development, and embracing innovative technologies, your company will be on the right pathway to providing exceptional service and building robust relationships with their multiple stakeholders. 
CCaaS will give you access to the flexibility required to meet market ever-changing demands and making sure that your Contact Center is a springboard to success, not just an operational cost. Bear in mind that success relies on combining cutting-edge technology with a deep understanding of customer needs and preferences.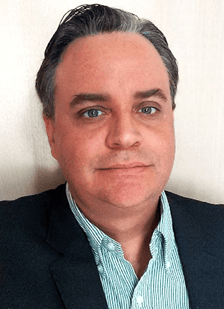 Author: 
Henrique Dornas
Voice & UCC Manager
Cirion Brazil
Engineer from Inatel, with an MBA in Business Management from FGV. Over 25 years working at the IT and Telecommunications market.  Expert in unified Communications, collaboration, and voice solutions for businesses.
Disponible en Español (Spanish) Português (Portuguese (Brazil))