Cirion is the number 1 ally in Latin America for International Telecommunications Carrier.
Our subsea and terrestrial cables network is the gateway to telecommunications in Latin America.
Cirion is a Tier 1 Carrier that operates its own infrastructure, including: subsea and terrestrial fiber-optic systems, an autonomous IP system deployed in LATAM that has more peering globally, and 18 Data Centers.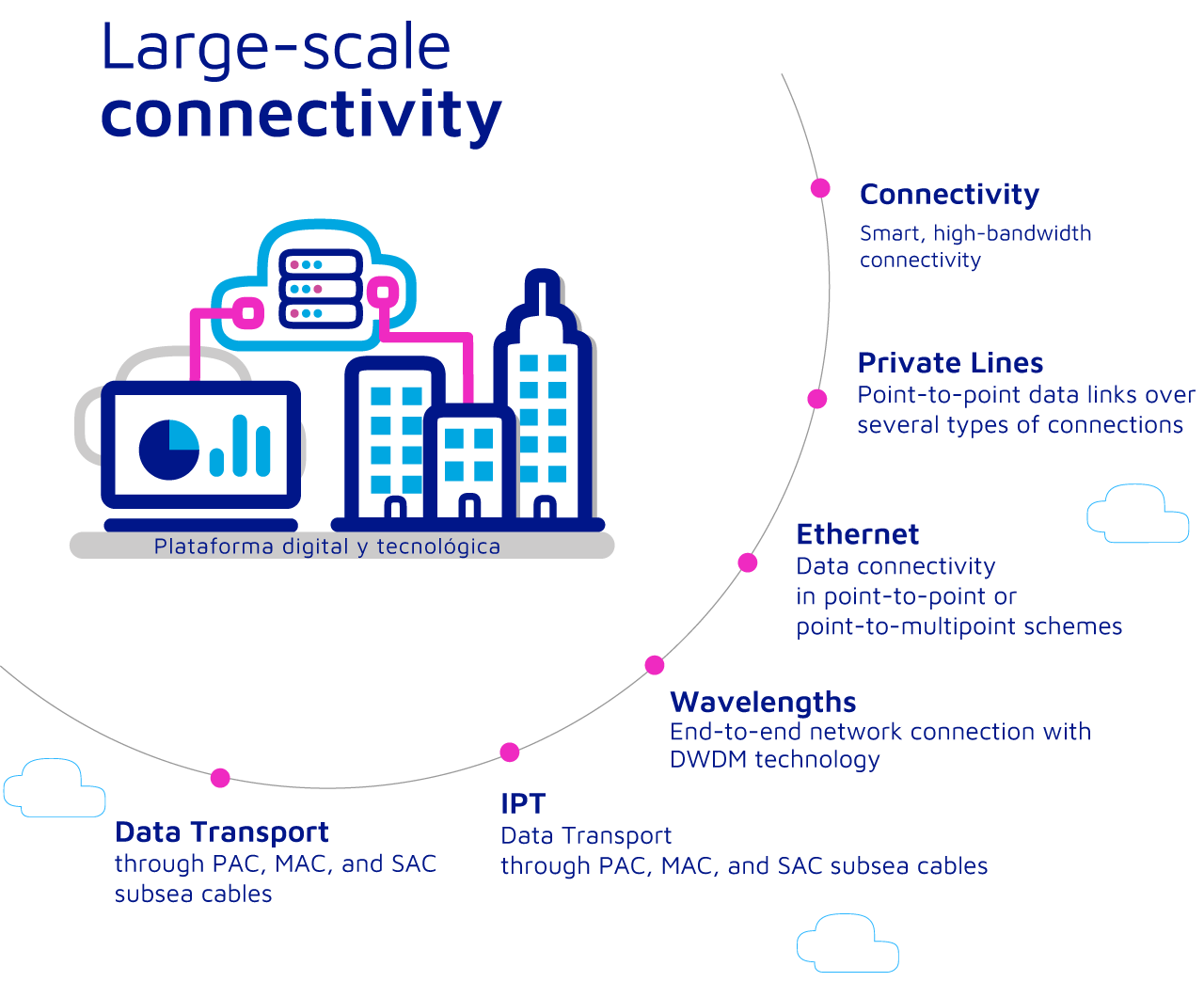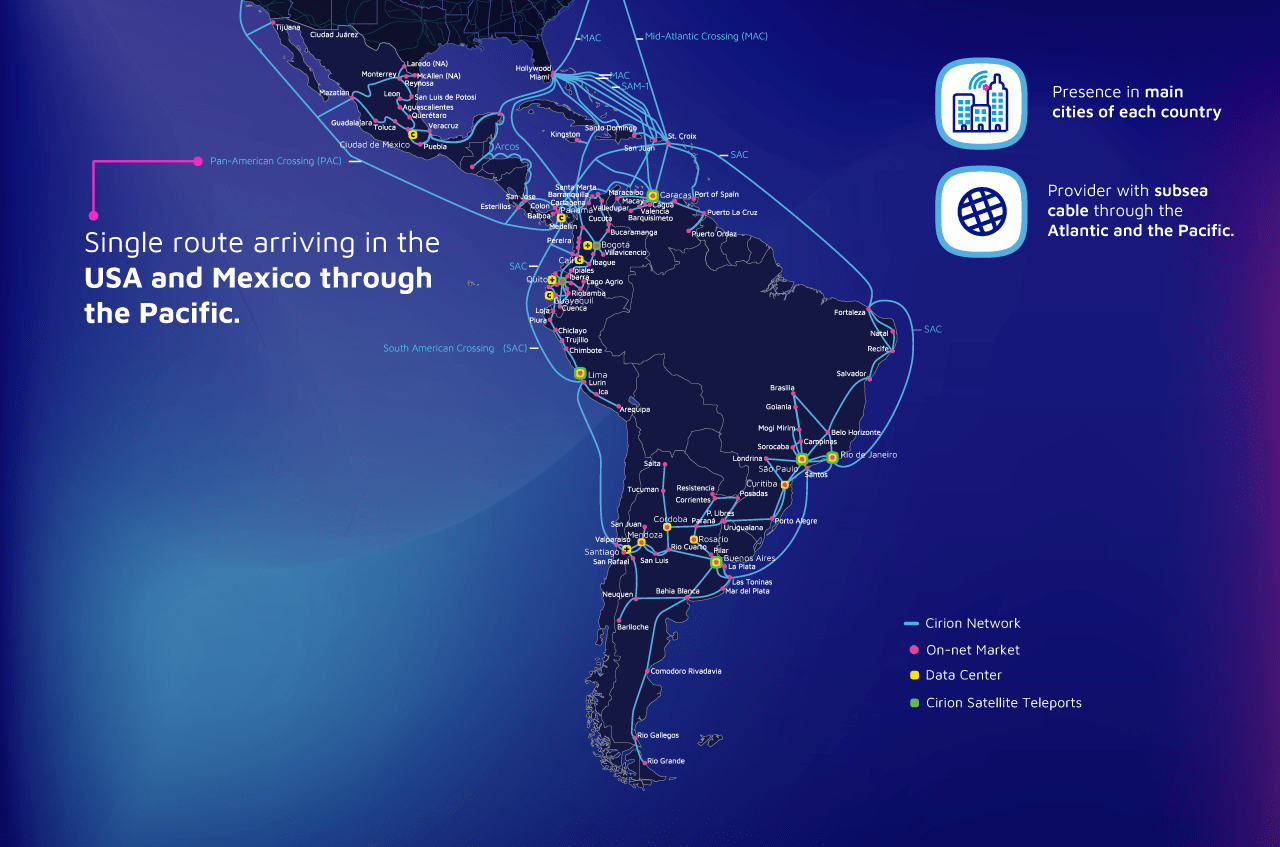 Disponible en Español (Spanish)