The amount of data generated and stored by businesses has grown exponentially. 
Data centers play a key role in the technology infrastructure, ensuring secure storage and the necessary connectivity to support all online services. For this and other reasons, they became even more relevant during the pandemic, as digitization turned into a necessity for many organizations. 
Growing data storage
The amount of data generated by companies has increased significantly over the last few years. With the age of Big Data and Artificial Intelligence and Internet of Things (IoT) technologies, more and more information is collected, processed and stored. 
This data blast has brought storage and management challenges in on-premises infrastructures. Data centers are an efficient solution to deal with this demand, offering scalable data storage and processing capacity. 
Fundamentals of Data Centers
Data centers are data processing and storage centers that provide the physical infrastructure needed to support online services. They consist of servers, networks, cooling systems and advanced security. 
Servers are responsible for processing information and storing it, while networks ensure connectivity between devices. Cooling systems are essential to maintain the proper temperature in data centers, preventing equipment from overheating and ensuring proper operation. 
Having said that, data centers are based on three pillars, namely:
Confidentiality ˗ all information must be protected according to the secrecy degree of their content, limiting access only to authorized individuals;
Integrity – all data must be kept in the same condition made available by their owner, protecting it against undue, intentional or accidental changes;
Availability- all information generated must be available to users at the time it is requested, for any purpose.
Digital transformation and the Pandemic:
The pandemic brought significant changes to the business world, accelerating digital transformation. Due to Social distancing and mobility restrictions, many companies needed to migrate to the digital environment, adopting online services and remote work. 
In this context, data centers became essential to ensure business continuity and digital services provision.  They can allow companies to quickly adapt to changing demands and user needs. 
Security and connectivity:
Data security is an ongoing concern for businesses. Data centers have advanced protection and monitoring systems in place to ensure confidentiality, integrity and availability of stored information, protecting them against cyber threats and unauthorized access. 
Furthermore, data centers ensure reliable and fast connectivity, enabling an efficient online service access. This is essential to the satisfaction and good experience of users, as well as for the effectiveness of company operations. 
With the ever-increasing amount of data and the need for online services, data centers have become the backbone of modern digital infrastructure. In addition to providing secure, reliable storage, they deliver the connectivity required to support enterprises' digital transformation. 
In an increasingly connected world, recognizing the strategic importance of data centers is essential to ensure the success and competitiveness of organizations. 
Faced with this scenario of exponential data growth and demand for online services, having a reliable partner with an advanced offer of data centers solutions is of the essence. And this is where Cirion can be your strategic partner. Count on us for a robust and secure infrastructure for data storage and processing.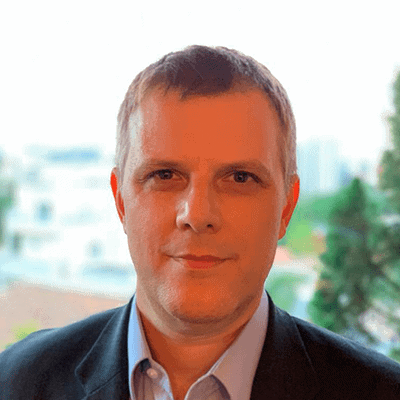 Author: 
Elton Tiepolo
Business Development Manager – Data Center and Cloud 
Background in several IT projects throughout his career, he holds an MBA in Telecommunications from Ibmec and an MBA in Big Data & Analytics from FGV.
Disponible en Español (Spanish) Português (Portuguese (Brazil))