Almost taken from a sci-fi movie, corporate technology has begun implementing what is known as a new generation of mobile computing centers, tools that will continue to change societies, and that represent one of the keys for digital cities development.  
Let's start from the beginning. What are these new Edge Data Centers, and what are they for?
These new tools provide the same computing resources found in traditional data centers supported in large infrastructures.  However, this new type of Data Centers are usually called edge, since they are installed in the field where data processing, analytics, and real-time action/decision making are needed; thus avoiding sending digital data to the large traditional data centers, which are usually quite far from the place where end-user devices generate information.
With these systems, edge data centers can deliver cached content and cloud computing resources to any mobile device in real time. The concept works off traditional computing since we are now looking at a distributed IT architecture where client data is processed as close to the originating source as possible. 
Since Edge data centers are smaller and positioned closer to end users, their advantage lies on providing faster services with minimal latency, because they are processed at the same time of capture, thus sparing "data journey" to large data centers to obtain computing capabilities that translate into immediate action, e.g., on consumers on a given geographical location.
Another feature is that less time sensitive (delay) data can be sent to traditional large data centers -fixed infrastructure and facilities-, for historical analysis, big data, and long-term storage.
The so-called edge data centers must be easy to deploy and remove, designed to respond to temporary needs and actions, and much smaller than a shipping container.
The million-dollar question; will Edge data centers replace large, facility-based, traditional data centers? The answer is no because they perform contrasting functions.
The first one (perimeter or edge) comes to tackle and meet extremely specific computing needs, in a limited time and place. While the latter are a kind of "mother ship" and will continue to be the basic infrastructure with the greatest storage and computing capacity for digital data, and with the highest physical and digital security standards. 
Future is around the corner
Further to the pandemic's impact in the region, today we can assure as a fact that digital information consumption has increased exponentially in Latin America, and that more data is required, something that impacts the Edge.
According to a report by Americas Market Intelligence [1](AMI) digital information consumption has done nothing but grow.  For example, with a 73% average internet penetration Latin America is heading to a digital zenith, with Argentina leading internet penetration in the region.  But, without a doubt, Brazil is the market of greatest interest, due to its population and geographic size.
Then, if we consider that Edge infrastructure investment go hand in hand with appropriate communications networks and that 5G deployment requires more distributed points of presence to distribute content, Edge Data Centers will soon play a significant role.
Edge Data Centers can help implementing a series of changes that will shape several transformations in our societies. For example:
1- 5G: Where a decentralized cell network made of edge data centers can help provide low latency for 5G in use cases with high device density.
2- Telecommunication companies: With cell-tower edge data centers, telecom companies can get better proximity to end users by connecting mobile phones and wireless sensors.
3- Internet of Things: Edge data centers can be used for data generated by IoT devices.  An edge data center would be used if data generated by devices needs more processing.
4-Healthcare. Some medical equipment, such as those used for robotic surgeries, would require extremely low latency and network consistency, of which, edge data centers can provide.
5-Autonomous vehicles. Edge data centers can be used to help collect, process, and share data between vehicles and other networks, which also relies on low latency.
6-Smart factories. Useful for machine predictive maintenance, as well as predictive quality management. It can also be used for efficiency regarding robotics used within inventory management.
Gartner[2] predicts that 75% of corporate data will be created and processed in Edge by 2025. So, we are facing a scenario where this technological trend will create an exponential growth of Edge Data Centers region and worldwide.  Will we be ready?
[1] https://americasmi.com/insights/consumo-de-medios-en-america-latina-cambios-marketing-publicidad-digital/
[2] https://www.gartner.com/smarterwithgartner/what-edge-computing-means-for-infrastructure-and-operations-leaders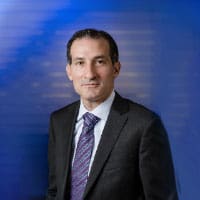 Author:
Pablo García
Senior Sales Support Manager – Data Center & Security
Cirion Technologies Chile
Disponible en Español (Spanish) Português (Portuguese (Brazil))