Content distribution networks (CDNs), are responsible for 71% of online content traffic 
The demand for home internet has increased exponentially in recent years. One of the reasons was the pandemic, which brought significant changes to routines at work and in education, such as teleworking, leading to a high consumption of entertainment. In this context, social networks and video streaming services are the fastest growing platforms in Venezuela and throughout the region. 
The accessibility and convenience offered by platforms such as Netflix, HBO, Amazon Prime, Disney or Fox Play have led increasingly more people to choose this form of entertainment, which offers a catalog of programs for all audiences and can be accessed from any device with Internet access.  For streaming, the CDN plays a key role in ensuring a smooth, seamless viewer experience that supports high consumption.  When a user requests content via the streaming platform, the CDN searches for the server that is closest to the user and delivers the content from there, bringing several benefits.
Let's not forget that a Content Delivery Network (CDN) is a set of geographically distributed servers smartly working together to deliver Internet content quickly and securely.  This network allows for a more agile and optimized transmission of the data needed to load online content, which includes videos, images, HTML pages or JavaScript files.  Today, most streaming traffic is distributed by CDN – approximately 71% of the total flow in 2021, according to a Cisco study. 
Here are some of the advantages of the CDN for users and streaming providers:
Improves the speed of content loading: The CDN distributes content across different servers, allowing users to access content faster.
Reduces latency: With the servers closer to users, the CDN reduces latency and avoids buffering problems or slow loading times.
Improves streaming quality: The CDN can automatically adjust the streaming quality to the user's connection speed, which guarantees a seamless viewing experience.
Reduces operating costs: By distributing the traffic load across different servers, the CDN reduces streaming platforms' bandwidth costs, reducing the load on any individual server.
Enables greater scalability: CDN allows streaming platforms to manage large amounts of traffic without affecting the quality of service.
People are spending more time connected to the internet – and not just in Latin America, but worldwide – enjoying different content such as video, music playback, games, online shopping, news, etc. This makes CDN services essential when it comes to dealing with the ever-increasing demand and globalization of online platforms.
Cirion Technologies' CDN is a solution that operates over the internet and optimizes its resources to achieve reliable data massification around the world.  This technology helps content creators maintain the stability of their service with international connections, guaranteeing a good, faster and more reliable user experience.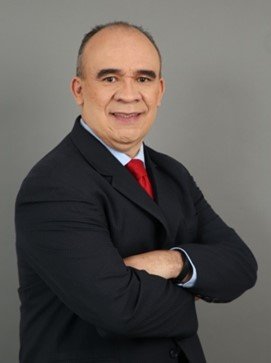 Author:
Wilmer Puerta
Senior Product Manager Connectivity & Content for Ecuador and Venezuela
Cirion Technologies.
Disponible en Español (Spanish) Português (Portuguese (Brazil))