Whether in the news, in forums or events, in the last six months one topic has been consistently present in technology discussions: metaverse. However, the subject generates fascination whenever it shows up, and by the same token also entails various doubts regarding what it is, how it works and who is already part of it. 
What is the metaverse, anyway? 
We can summarize metaverse as a collective of virtual universes, employing virtual reality and augmented reality technologies to offer an experience that promises to break the physical boundaries between people. Just like with online multiplayer games, the idea is that people from around the world meet in the same environment and interact through avatars. 
By the way, speaking of interaction, the experiences can be less or more immersive, according to each user's preference. To access the metaverse, virtual reality goggles and controllers, which help the avatar see and Interact with the 3D environments as if part of it, are required. For those who prefer only screens, interactions promise to be increasingly similar to a PC or console game. 
As such, the platform provides virtually unlimited potential. Virtual reality tools, for example, can be useful in medicine to perform remote surgeries; engineering, with technical teams carrying out remote repairs on structures too big to be transported over long distances, such as ships and airplanes; or even in commercial sectors, offering a different interaction experience between products and consumers. 
Who is in the Metaverse? 
The metaverse's potential, especially in the commercial arena, has raised the awareness of brands. With the metaverse in mind, Nike, Converse, and even luxury-segment players, such as Hermès, Prada, and Gucci, for instance, have already sent requests to patent offices in the United States, indicating that they soon intend to make forays there. 
That's to be expected. According to a report from Citibank, estimates show that savings on the net resulting from cryptocurrency could reach a market value of between US$8 trillion and $13 trillion by 2030. 
Owners of the so-called non-fungible tokens (NFTs) will possibly also benefit from the metaverse. Previously, digital certificates that seemed to have the art market as their main mean of circulation, tend to adopt a new role:  the digital environment one – a "land" that can increase in value, just like a physical lot in an area of interest to real estate. For those not yet familiar with the term, "non-fungible" means that its value is unique and cannot be equated, as is the case of a R$100 bill and two R$50 bills, for example. 
What's a given about the metaverse? 
So far, what is known about the network of virtual universes is that it exists. Even with a broad potential, there is still no way to predict whether it will be essential for the future, near or far, or whether it will be just another concept absorbed by other technologies with a more practical appeal. After all, the features present in the metaverse need to become essential to our daily lives for it to become, in fact, a reality. 
Regardless of its consolidation, since we are talking about a collective of universes that exists on the Internet, connectivity with high levels of bandwidth and the lowest possible latency is required. These are necessary requirements to process a huge amount of data in real time, guaranteeing a quality experience for those who are participating. Especially when we think of the more immersive ones, which require 3D interaction peripherals, such as glasses. 
Like every technology in its early stages, the metaverse suffers from comings and goings, promising news, and alarming facts. We know as much about the potential of this technology today as we did in the 1990s about how mobile telephony would evolve. Recently, consulting firms, such as Gartner, have initiated studies and indications for managers interested in delving deeper into the subject. 
Therefore, the first issue you must solve to participate in the metaverse is to invest in infrastructure, preferably with a service provider that makes hybrid cloud solutions available (combined public and private clouds). 
This step will ensure performance and security to process and protect your data and that of others during your interactions in the virtual universe collective. 
So, now that you know the basics about metaverse and who's in it, how about getting ready to find out what this universe of virtual worlds can do for your business?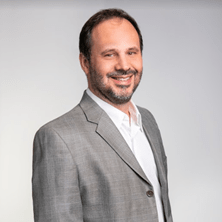 Author:
Yuri Menck
Marketing Manager
Cirion, Brazil 
Yuri holds a degree in Electric Industrial Engineering (UTFPR), a Post-graduation in IT (Unicenp), and an MBA in Executive Management (Insper/SP). He has always worked in the information technology and telecommunications market. With the company since 2000, he has occupied positions in technical and product areas and, since 2008, leads Strategic Marketing and Communications in Brazil.
Disponible en Español (Spanish) Português (Portuguese (Brazil))