and reliability of the whole electoral process. As we know, the debate on fraud, conspiracy theories, and fake news has always been present since electronic voting was implemented in Brazil in the 90s.  In fact, that guideline has always been relevant, even in the ballot paper age.  
With the experience of having contributed to the Brazilian electoral process more than 10 years ago, Cirion can attest that the Brazilian election system undergoes major improvements from time to time. Particularly, several features were improved in 2022 to ensure greater reliability and transparency. After all, security must follow and exceed cybercriminal intelligence, which evolves on a daily basis. 
Assuring security, speed, agility, and reliability of the vote transmission system was the reason Cirion was awarded with the Superior Electoral Tribunal (TSE) tender for a security, MPLS connectivity and redundant internet link project. 
As a curiosity, the TSE reported that over 156 MM people were eligible to vote. Considering that Cirion's network was responsible to convey all the Federal District and eight other states' votes (as listed below) to the TSE, we can say we were responsible for more than 60% of the aggregate Brazilian electorate, while the remaining 40% was distributed among other companies, which also met the very high security criteria and execution warranty demand of the service hired. 
State                                      Amount of voters
Ceará                                            6,820,673
Federal District                              2,203,045
Espírito Santo                                2,921,506
Goiás                                             4,870,354
Minas Gerais                                 16,290,870
Paraná                                           8,475,632
Rio de Janeiro                               12,827,296
Rio Grande do Sul                          8.593.469
São Paulo                                     34,667,793 
Cirion                                           97,670,638
Total electors[1]                           156,454,011
As you can imagine, complexity and responsibility of this project are huge. Please note that during the voting period the electronic ballot box is not connected to the Internet. Data transmission goes through a communication network directly from Regional Courts to the TSE. 
Additionally, the Internet network, where media and users from all over the world go to obtain the ballot results for their consultation and publication in real time, takes place in a secure environment. Therefore, Cirion was in charge of transmitting votes between the Regional Electoral Tribunals (TRE) to the TSE and after computation, it provided end users with the infrastructure to access this information through secure internet. 
Security 
The TSE project had large requirements regarding cybersecurity:
each Regional Court is connected to the Superior Court through a two-redundant link solution, one through an MPLS network and the other one through an SD-WAN network with a secure tunnel for data transmission. During the electoral period, Cirion made a series of spare equipment available at the bases to guarantee a superior service quality, in the event of any failure. 
The Superior Electoral Tribunal is connected to the World Wide Web with a 2 Gbps link, which during the elections is increased to 10 Gbps to meet the seasonal demand for vote counting. This service is protected with anti-DDoS service.
 Flexibility and Agility
 Accordingly, it is worth mentioning this is the direct result of our DNA and has a direct impact on how we assist our customers.  We know how quickly businesses and corporate or institutional strategies change and how much flexibility is critical to provide agility, and to support each change. This is why our solutions offer tackle current demands, and specific changes are made to meet them, as needed. 
Another important feature for assessment is that this whole band upgrade process meant to meet elections needs is done very fast, thanks to our infrastructure, one of our company's great differentials. According to contract provisions, we had up to 72 hours to comply, but we responded in less than 24, after receiving the Agency's letter. 
The entire on-call team turned into a true task force, aimed at providing extremely agile assistance, starting a few days before the elections, both in the first and second rounds. 
On election day we had two technicians in the TSE operations room, expanded our contact matrix, thus allowing customer to have direct access to Cirion executives, in addition to creating an emergency extension with an exclusive channel to register any event. To facilitate communication, we created an internal "war room" with all technicians and managers involved, in addition to providing additional points of contact in tandem with other operators, in charge of the solution for the other states. 
Other aspects were considered, such as: a team on alert to repair any fiber break that could happen, whether derived from an act of vandalism or any other reason; and a security expert who dedicated non-stop hours during the two Sundays when elections were held, to monitor TSE needs. 
Please note here a curiosity about our backstage. We have a network and security infrastructure distributed throughout Brazil, which is dynamic, requires expansion, maintenance and customer activation, as well as frequent updates and improvements. But given the importance of elections, these processes were "frozen" to prevent any disruption risk for our client.
[1] https://sig.tse.jus.br/ords/dwapr/seai/r/sig-eleicao-eleitorado/home?session=6810507731690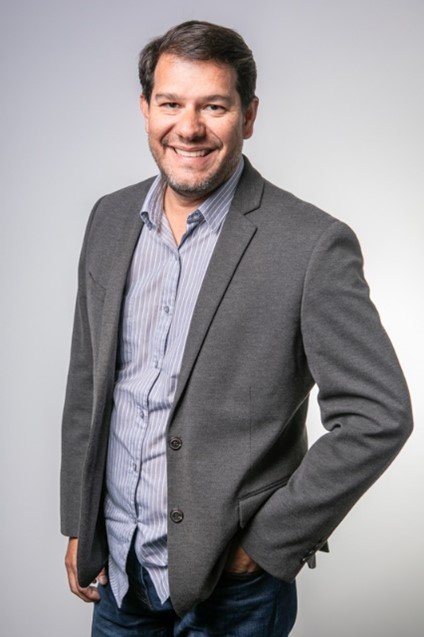 Author:
Danilo Cereza
Sales Director
Cirion, Brazil
With over 20 years of experience in the IT and telecommunications sector, Danilo currently leads and develops sales teams for the corporate and government sectors throughout Brazil.
Disponible en Español (Spanish) Português (Portuguese (Brazil))